News & Reviews
Watch this page for news articles and reviews for Night Art Gallery.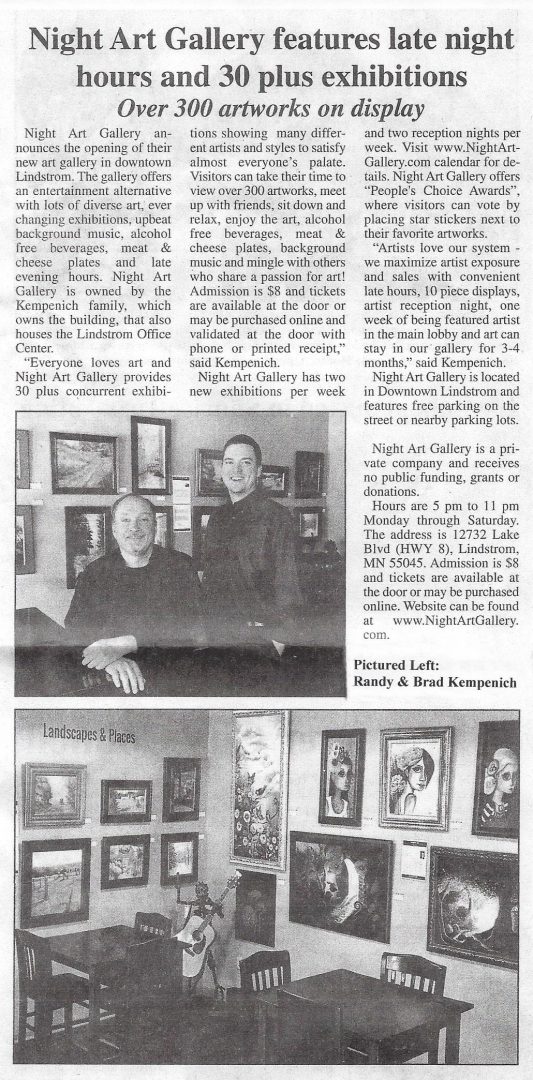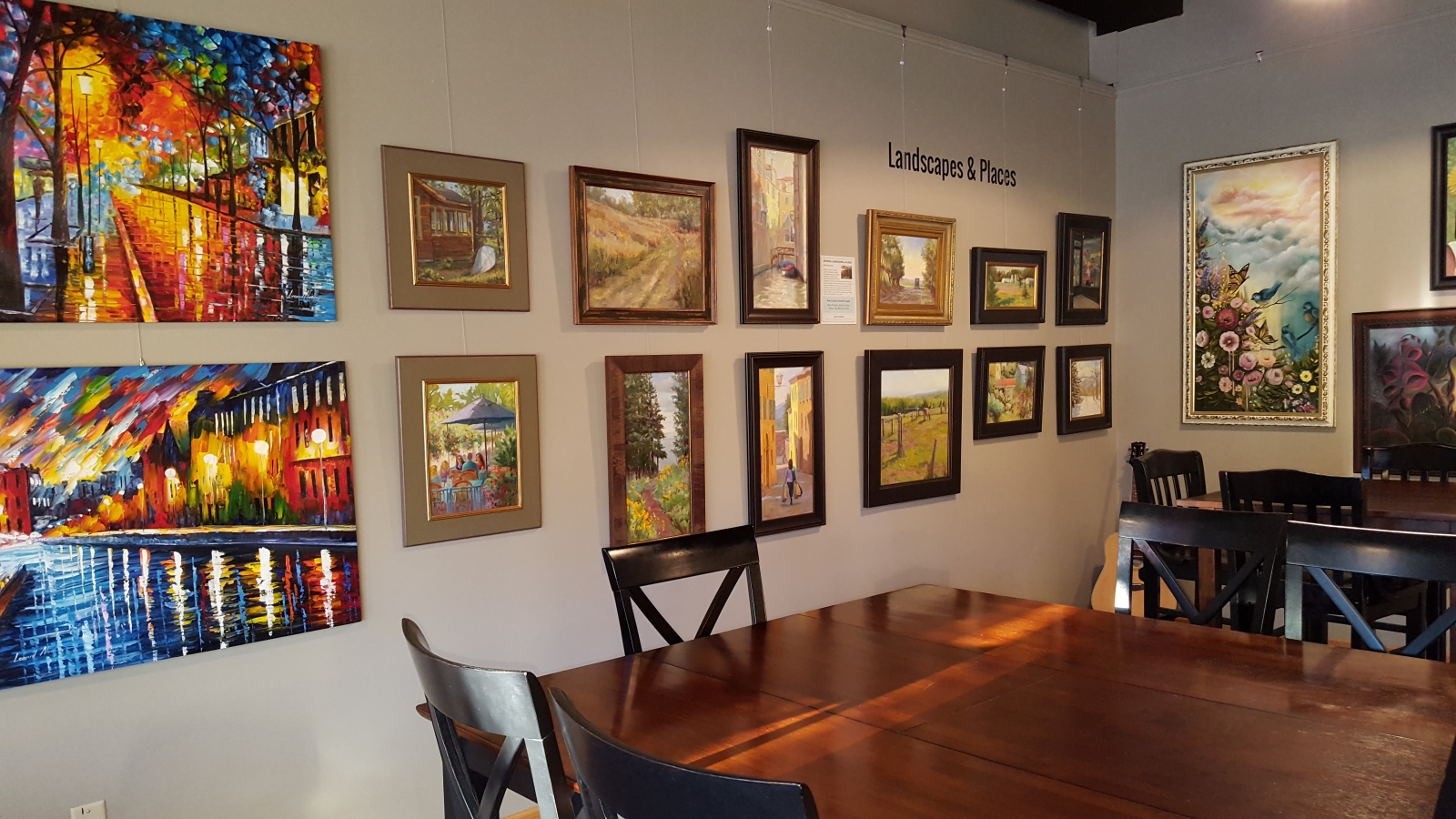 Night Art Gallery Is Your Sober Night Out
The Lindstrom art gallery entertains with hors d'oeuvres, tons of art available for purchase, and non-alcholic drinks
Yesterday, I asked a friend, "What do adults do for fun other than drink?" The answer, of course, is that they also eat.
Something's missing. Adults like an interactive setting as much as kids. But some of us are too allergic for a cat café, too passive for an axe-throwing pub, or too embarrassed for mini-golf. There's now a non-alcoholic "entertainment alternative," as the press release describes it, in downtown Lindstrom, about 45 minutes northeast of the Twin Cities.
The vibe of the new Night Art Gallery mixes café and museum. And it's tastier than other metro galleries. View more than 300 works of art, from 30-plus exhibits curated for diversity, while mingling over meat-and-cheese plates and non-alcoholic drinks. Live music includes an open mic, with acts typically playing upbeat, softer stuff (also giving Night Art Gallery cred as a sober alternative to bar night).
Two new exhibits per week (plus two reception nights) mean a healthy switch-up of what you'll see. Put a sticker by your favorite piece for the "People's Choice Award," or buy something to tie the room together back home.
And it's called "Night Art Gallery" because it's open until 11 p.m.
"We maximize artist exposure and sales with convenient late hours, 10-piece displays, artist reception nights," says Randy Kempenich, one of the family owners. Art stays in the gallery for three to four months. On display now: impressionistic oil landscapes of Italy and the Midwest, huge black-and-white portraits painted on lumber, whimsical scenes of colorful robots, and much more. Artists do custom work, too.
Make it your destination, or a stop for local culture before hitting up the bars after 11 p.m.
Night Art Gallery
Monday-Saturday, 5-11 p.m.
12732 Lake Blvd., Lindstrom
612-235-3646
Source http://www.minnesotamonthly.com/Blogs/Journeys-Blog/Night-Art-Gallery-Is-Your-Sober-Night-Out/index.php?cp=8&si=98