Emma Clark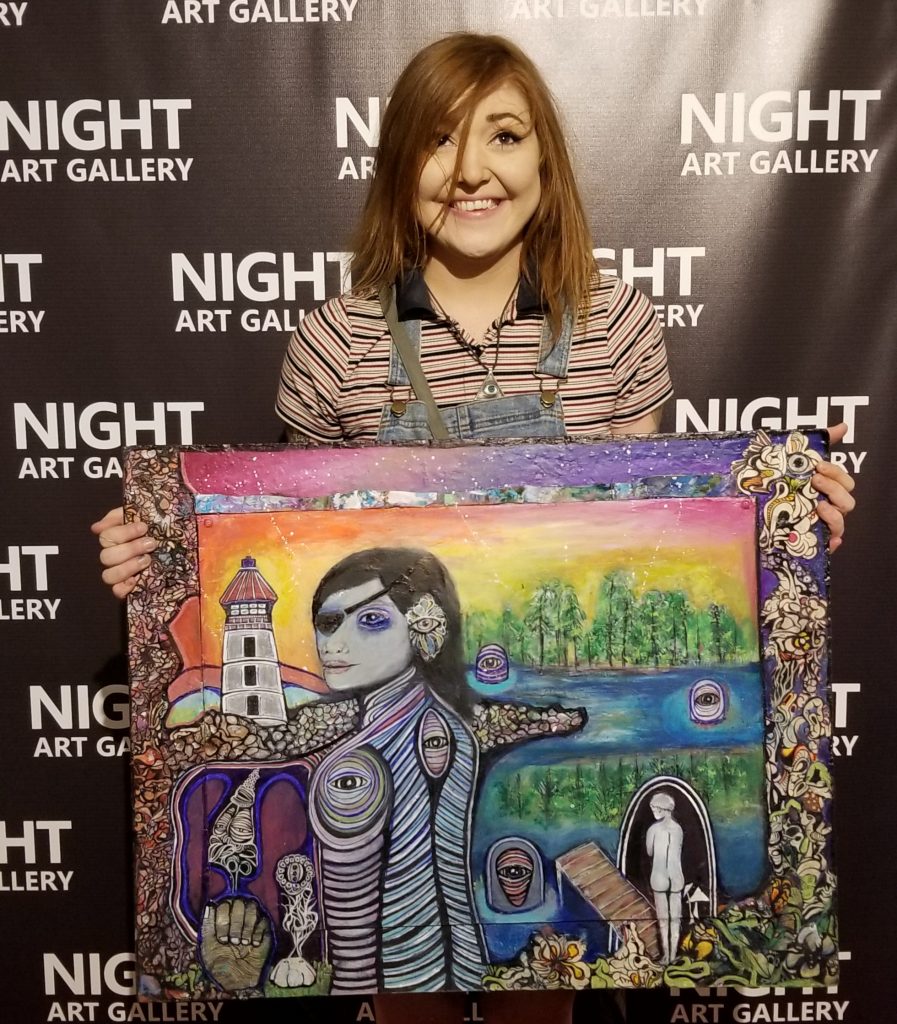 Emma Clark began creating right after her exit from the womb, with a love of under appreciated objects and shameless self expression. She attended a performing art's high school where she thrived on their improv team and helped form their visual arts club. She's an accomplished writer, sculpture, and visual artist whose work went on to win awards before she attended college in Beloit, Wisconsin. There she studied English literature with a focus on confessional poetry. Emma won the White-Howells Poetry Prize and has been featured in magazines and online. She almost failed her college art class (made it out with a D after begging), but now teaches art, shows her paintings in the Twin Cities and considers it a visual form of the poetry she writes.
She likes to paint at the beach and hums to her own tune (even if it's out of tune). 
Most importantly she loves her cat, colors, and crying.
Her spirit animal is a tomato.